About us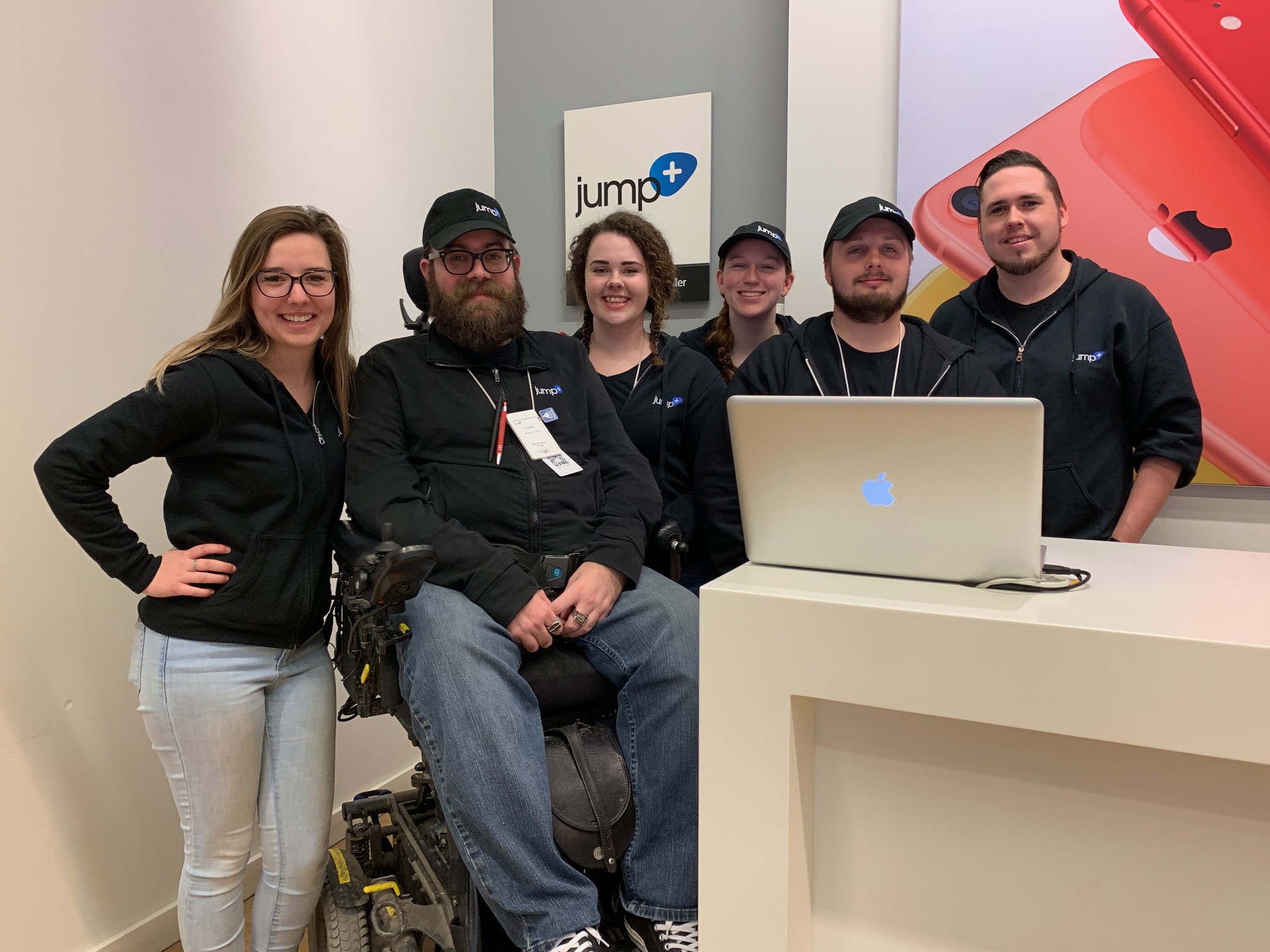 Jump+ is Canada's first and largest Apple Premium Retailer, an independent chain of stores recognized by Apple for achieving the highest standards of expertise and customer service.  We offer the complete line of Apple products, a wide range of complementary accessories and services ranging from training to repairs to ensure your shopping experience is a premium one. 
Exceptional Shopping Experience
Come in and experience the complete line of Apple products first hand.  Our Apple Product Professionals are here to assist you in test driving any of the latest Apple products so you can experience an iPhone, iPod, iPad or Mac in a hands on, welcoming environemnt.
We are here to assist you
Jump+ Staff are professionally trained and can provide specialist advice. Whether you need a computer for personal or family use or for work, you are guaranteed help and advice to make the right choice. 
Training & Support
At Jump+ we offer face to face support and personalized training services. Ask about our Troubleshooting and Personal Trainer services,  one on one training sessions customized to your needs. 
Services & Repairs
Our Apple certified Mac and iOS technicians are here to service your Mac or iOS device, be it under AppleCare or out of warranty.  Further, our technicians are here to provide a wide range of services including
Repairs for Mac and iOS devices, in or out of warranty
Same day iPhone screen repair in select locations
Installations, upgrades 
Personal Set-up
Data transfers and back up
Data recovery
Turn Downtime into Uptime
At Jump+ we understand that being without a Mac or iOS device is not always possible.  This is why we are pleased to offer 
Jump the Line expedited service
Loaner Macs (based on availability)